Dr. Andrew L. Tan was awarded Spain's highest civil honor
From his numerous personal investments to Emperador's more than a thousand hectares of vineyard land in Toledo and Jerez, Dr. Andrew L. Tan's relationship with Spain has only strengthened through the years.

In a short, yet profound ceremony at the Spanish Ambassador's residence in Forbes Park, Makati City, recently, the Spanish Government awarded Dr. Tan the highest civil honor in Spain and welcomed him as the newest member of the Orden del Mérito Civil.

Dr. Tan was given the title Ilustrísimo or Honorable.
Philippine Tatler Men Who Matters
Kendrick Tan
Asia's Best CEO (Investor Relations) - Andrew Tan Chairman and CEO
100 Most Impactful CSR Leaders - Global listing (for Dr. Francisco C. Canuto)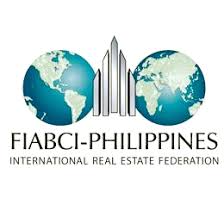 Property Man of the Year (Hall of Famer) - Dr. Andrew L. Tan
Property Guru Icon Award - Dr. Andrew L. Tan
One of the Most Influential Filipina Women in the World - Marivic Acosta
Best Entrepreneur of the Year - Dr. Andrew L. Tan
2018 Excellence Award - Dr. Andrew L. Tan

One of the "People of the Year" 2018 - Kevin Andrew L. Tan